Worship
Join us for a worship service this Fall. Our service times for the Fall are 9:00am Classic Worship & 11:11am Contemporary Worship.

It's the belief that WORSHIP is at the center of our church, of our families, of our ministry, of our lives. It's the commitment to WORSHIP as a 24/7 proposition and a lifelong pursuit. It's the realization that when God made us He designed us to worship Him and that there is no greater joy than to stand together in His presence lifting our hands, our voices, and our hearts in praise to Him.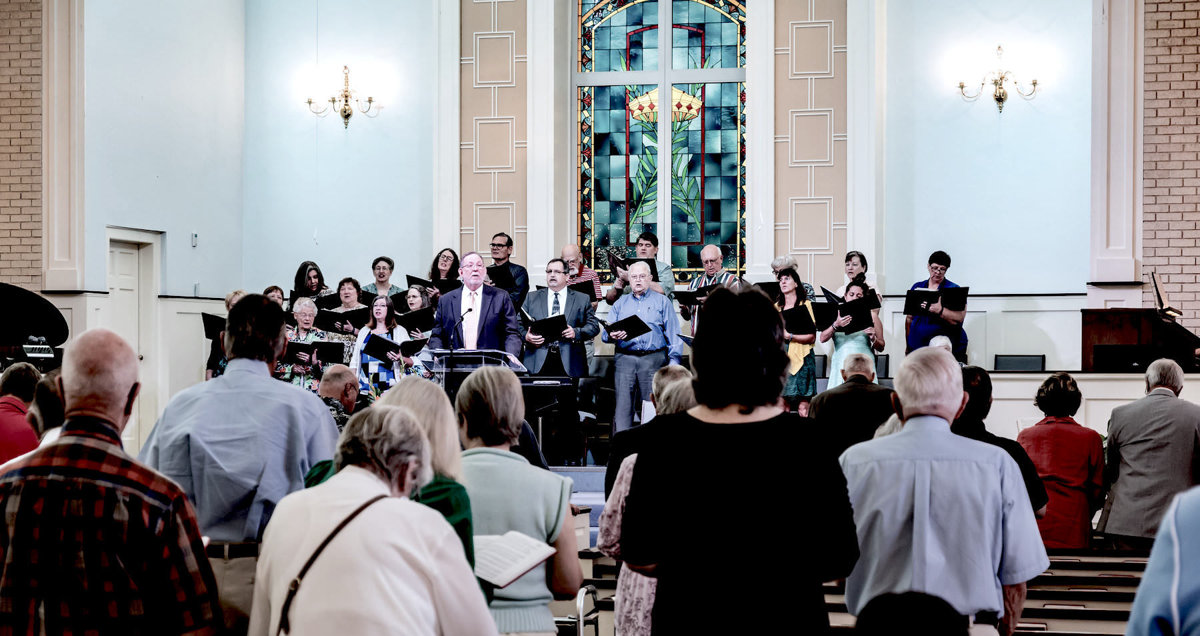 Classic Worship Service
Our classic worship service is traditional in worship style. We are led in song by our sanctuary choir, piano, and organ. During this time we sing many great hymns and choruses of the faith.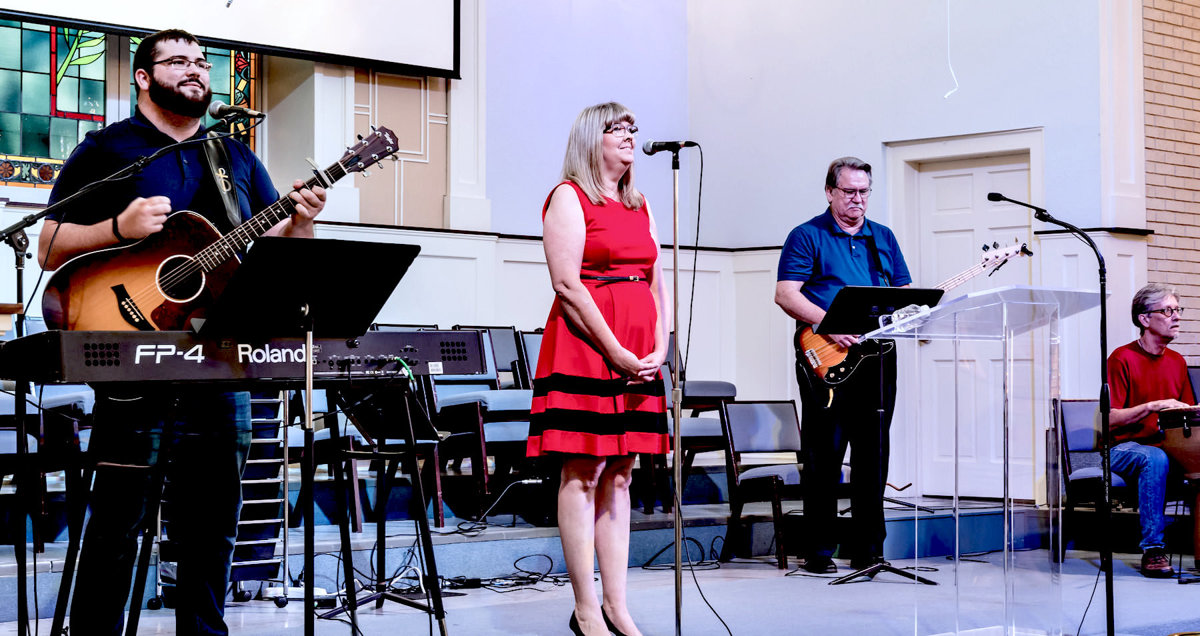 Contemporary Worship Service
Our contemporary service is led by a praise band and is contemporary in worship style. We sing worship songs written by worship leaders from this generation.
In both services, our pastor brings an applicable sermon from the Word of God and as always, opens an invitation to accept Christ as Savior, join our community here at First Rosenberg or to make any other decisions for Christ.
We offer childcare for preschoolers from birth through 4 years of age in the Preschool area. A greeter will assist you in getting your child there. Children can stay in the same classroom during both the Bible Study and Worship Service, to allow you to attend both activities. Our childcare leaders are trained and background checked for the safety of your child and for the parent's peace of mind.
FBC Worship Choirs, Groups & Ensembles
Celebration Choir - a traditional choir for adults that meets each Wednesday night 7:30 - 8:30 p.m. in the Choir Room (210) to rehearse and sings each Sunday morning for our 9:00 a.m. worship service. No audition required.


Praise Band - a group of instrumentalists and singers that leads worship in our 11:11 a.m. service and rehearses each Wednesday night from 7:30 - 8:30 p.m. Audition required.


Graded Children's Music - Two groups that meet each Wednesday evening from 6:15 - 7:30 p.m. Our choir year is September through May. No audition required.



Music & Missions - Preschool Activities Age 4-Kindergarten, Room 114
Music & Missions - grades 1st - 6th, Room 222



Handbell Ministry - this ensemble plays often in worship services and also take their ministry out into our community. They meet from September through May. Audition required.



Master Ringers - Adult, Sundays 4:30 p.m., Room 203




Accompanist Team - these talented pianists and organists share in our 9:00 a.m. service. Audition required.
Concerts
Christmas at First - a concert that features our Celebration choir and instrumentalists presenting the joy and the meaning of the Christmas season through music.

.
9:00am Classic Worship
•
10:10am Bible Study
•
11:11am Contemporary Worship